Using Remote Desktop (Home PC to Office PC)
Intended audience:
All users
Authenticated users (logged in)
Whether you are connecting from off campus or over the campus wireless, you will need to be connected to the campus network via VPN.
Steps:
1.
Connect to the campus network via VPN.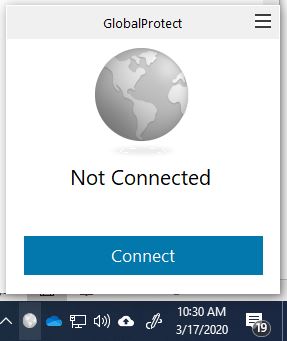 2.
Go to your Start Menu and type in mstsc in the seach box. Click Enter.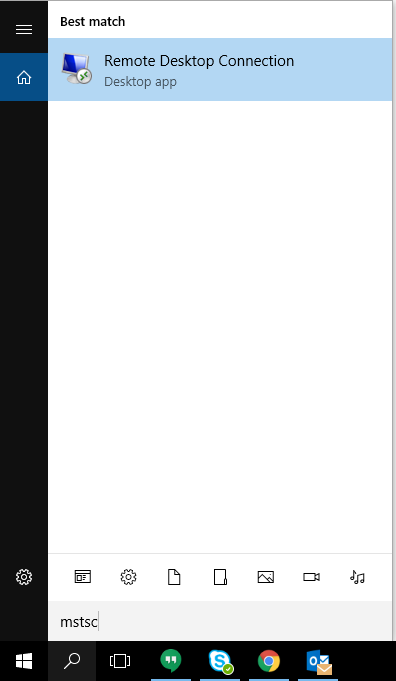 3.
Type in your office computer name and click Connect.
A&S desktop computers follow a naming convention of building + room number +ad.uky.edu If you are unsure of your PC name, please contact the A&S help desk.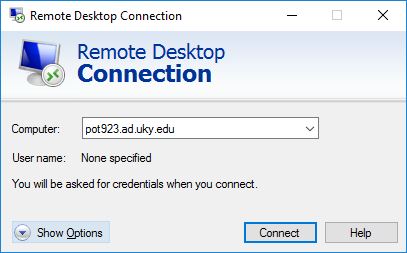 4.
Enter your LinkBlue username and password. Make sure to include the ad\ before your username.
You'll only need to use ad\ the first time you connect remotely.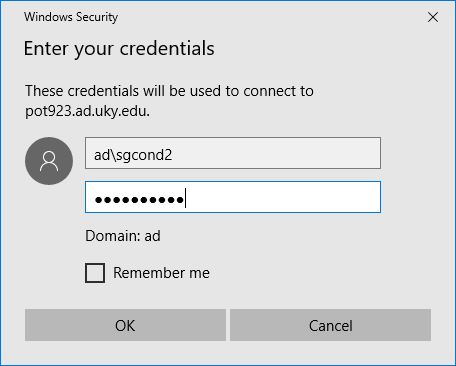 5.
Your office desktop will open in a new Window, and you will be able to work just as you do in the office.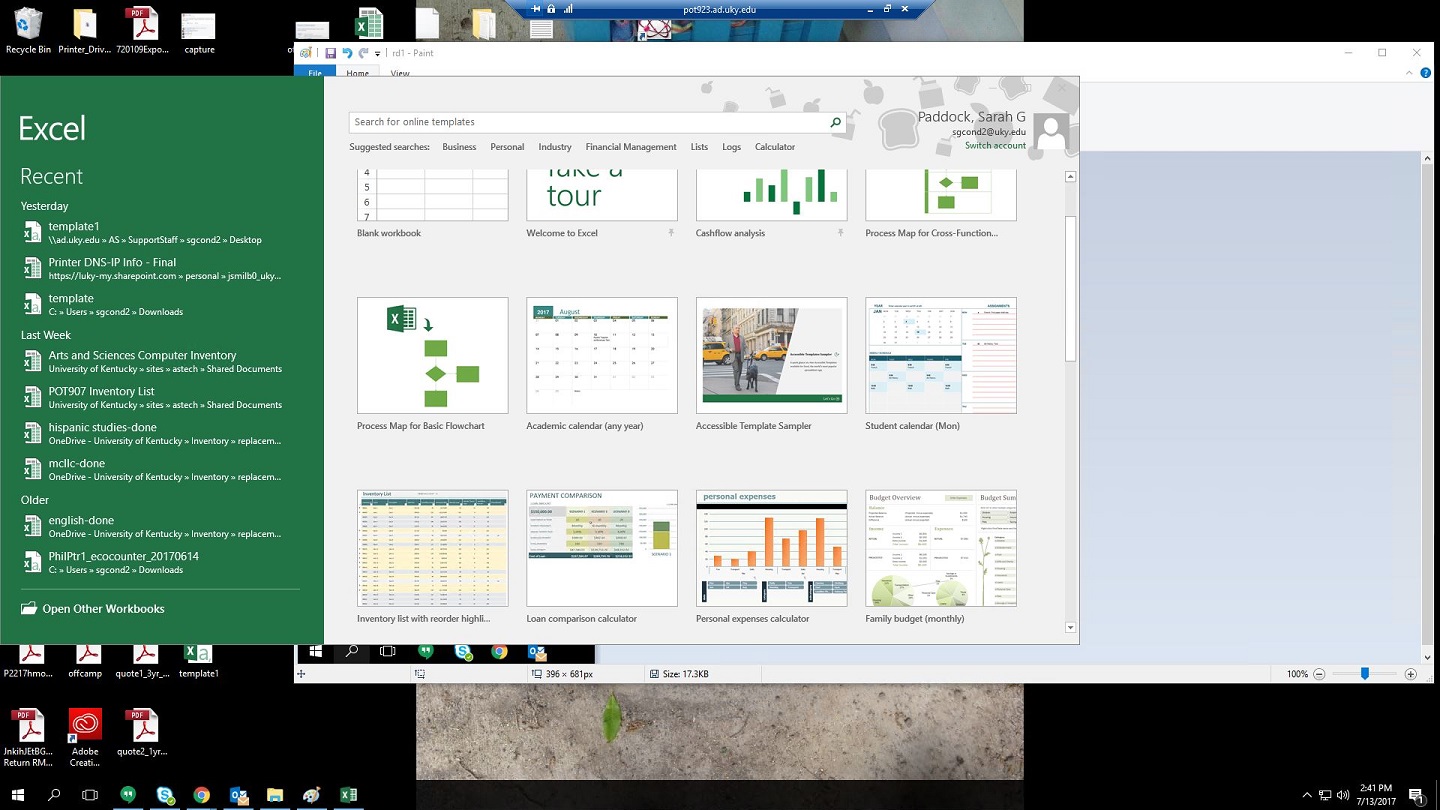 6.
When you have finished using remote desktop, go down to the Start Menu and click Sign off or Disconnect.
Disconnect will break your connection to your office computer but keep you logged in if you want to be able to pick up working later.