Using Remote Desktop (Connecting Mac to Office PC)
Whether you are connecting from off campus or over the campus wireless, you will need to be connected to the campus network via VPN. You will find instructions on how set up a VPN connection here: https://www.as.uky.edu/tutorials/configuring-vpn-mac-os-107-and-higher.
Steps:
1.
Launch the App Store from you Applications list.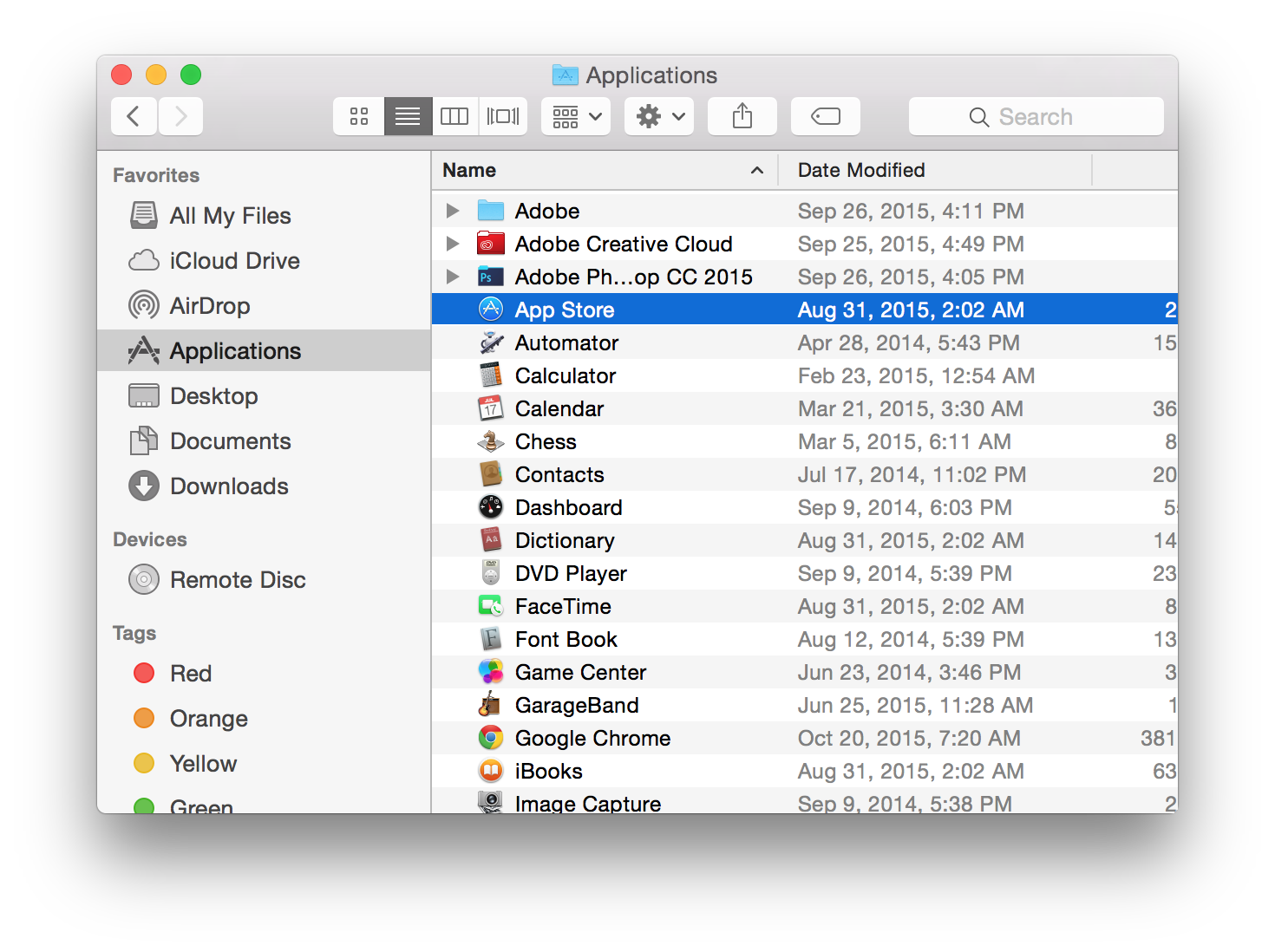 2.
Search for microsoft remote desktop, and download and install the app.

3.
After installation completes, launch Microsoft Remote Desktop from your Applications folder or Launchpad.

4.
Click on the New icon to add a desktop.

5.
Fill in the boxes outlined in blue and click on the red exit button when you are finished (it will save your work).
A&S desktop computers follow a naming convention of building + room number +ad.uky.edu If you are unsure of your PC name, please contact the A&S help desk.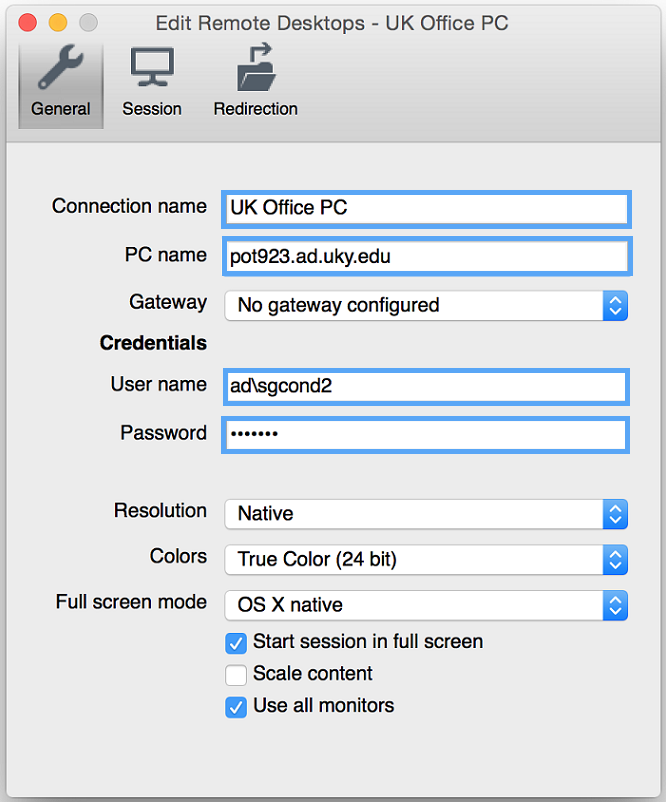 6.
Click on the desktop that you just created and then click start.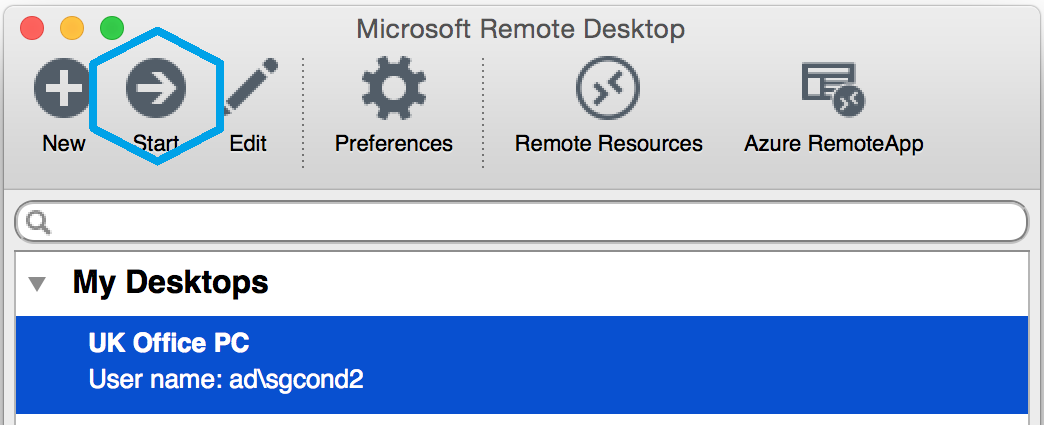 7.
You will get a security warning about the computer you are connecting to. Click continue to proceed.
If you don't want to see this security warning each time you connect, click on Show Certificate and check the box to always trust the computer before hitting continue.

8.
At the end of your session, click on the red X in the upper left hand corner to disconnect.
You can also log out of your office computer normally (with Start -> log off), and that will automatically disconnect your session.