Sync Chrome bookmarks and settings
Intended audience:
All users
Authenticated users (logged in)
Google Sync allows you to bring your bookmarks, saved passwords, and other browser settings to any computer that you work on. It also can prevent you from losing settings if your hard drive fails or if you receive a new computer. This tutorial requires a Google account. If you do not have a gmail account, you can easily create one by following the instructions here: http://www.uky.edu/ukat/help/email/guides/empgoogle.
Steps:
1.
Open Chrome and click on Sign In.
If you have a home page set, click on a new tab and then click Sign In.
2.
Type in your gmail address and click Next. On the next screen enter your password.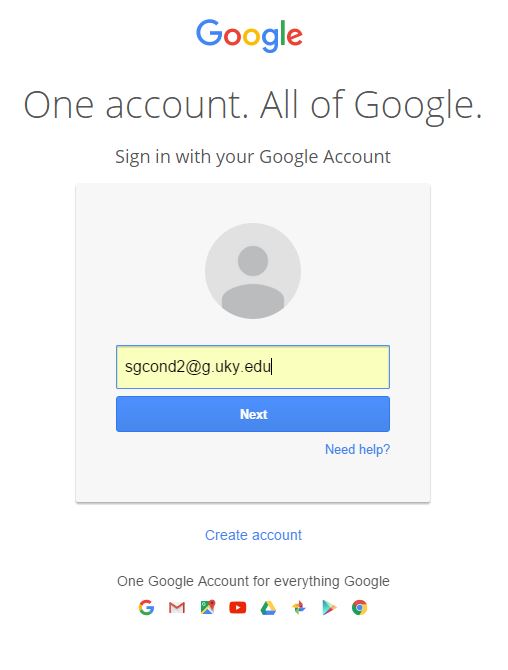 3.
You'll be logged into your account. Click on the Menu button and choose Settings.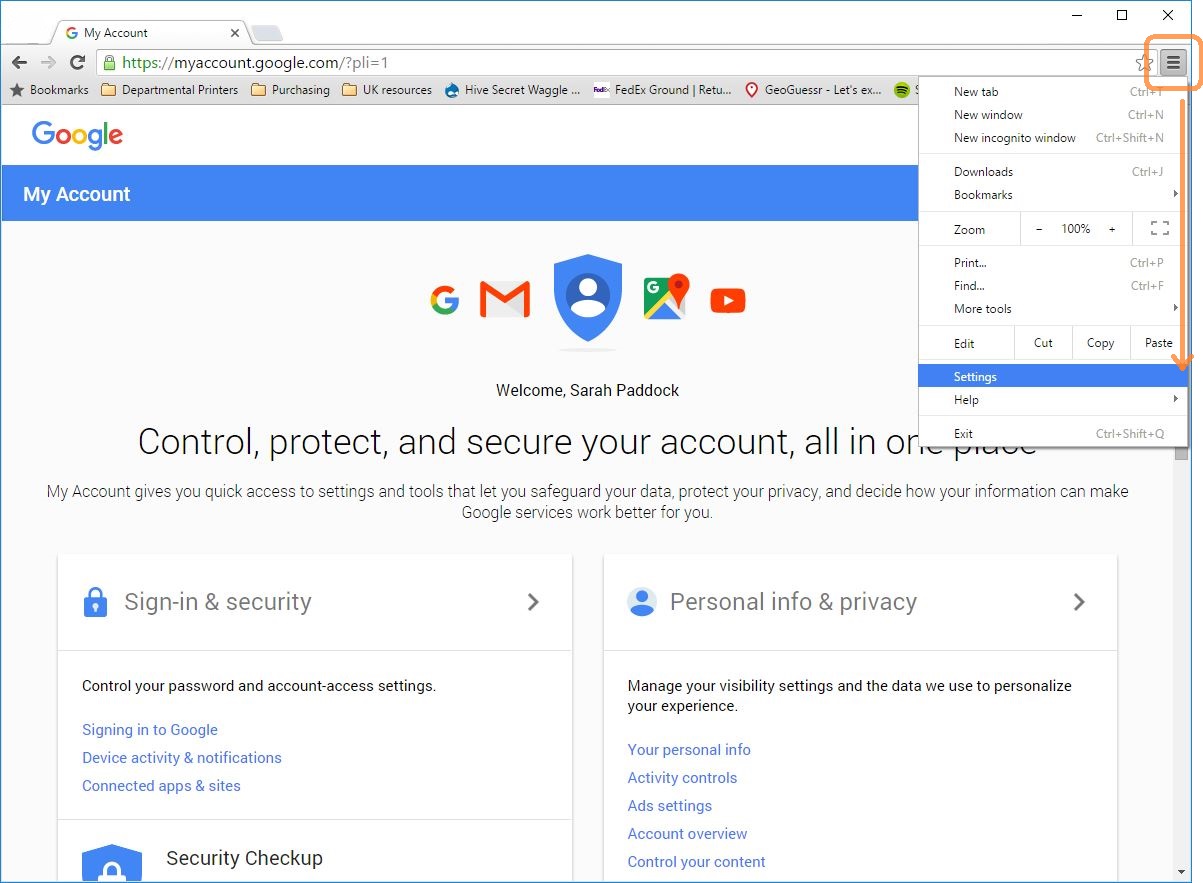 4.
Click on Advanced sync settings... to review your sync configuration.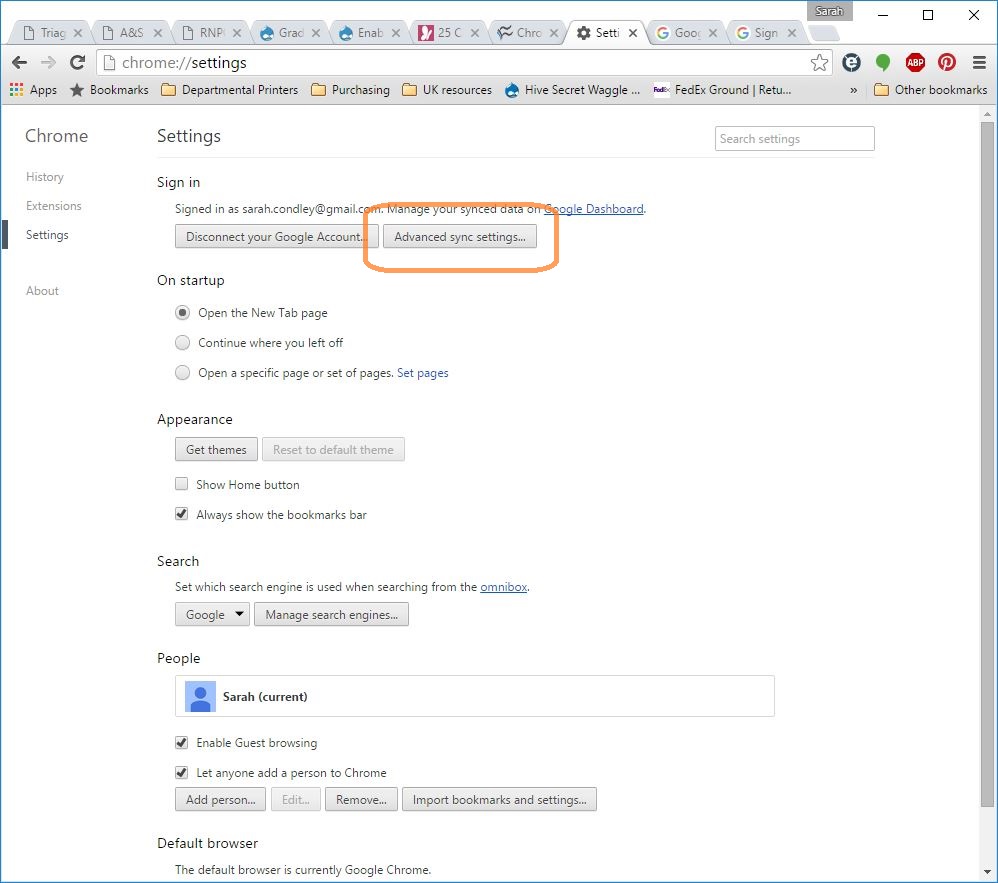 5.
Review your settings and make any changes. Click OK.