Adding Hyperlinks to a Camtasia Production
This tutorial will show you how to add hyperlinks to your Camtasia video production!  Below the video tutorial is the written step-by-step process!
Steps:
Before adding the hyperlinks complete the slides on which you want the hyperlinks to be present.
Once the slides are completed, select "Callouts" from the toolbar.

After you have selected "Callouts" bring down the drop down menu and find the "Transparent Hotspot" option. Select this option.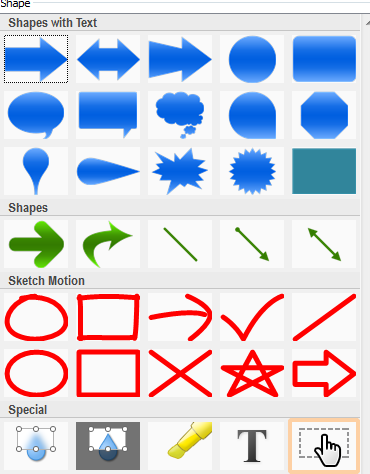 Once you have selected "Transparent Hotspot" you should see a rectangle appear on your slide. To the left you can type a message into the Hotspot, such as, "Click here to see a video on this topic" or "Click here for more information." You should see the words appear on your slide as you type them.
Now that you have typed in a message, below that is a button titled "Hotspot Properties." Select this.

From the properties, select the last option "Jump to URL" and paste the URL that you want the hotspot to go to.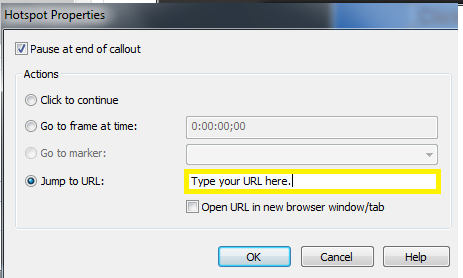 Repeat the previous steps for every hyperlink that you want present in your Camtasia video.
Once you are done putting in your hyperlinks and you are ready to publish your video, select "Produce and Share."
From here, make sure to select "Custom Productions"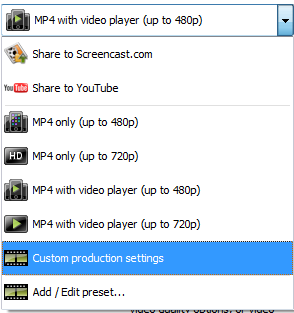 On the next page, make sure that the recommended "MP4-Flash" is selected.
You can now produce and share your video!